Microsoft zero day attack more widespread than thought, with no Patch Tuesday fix coming
Microsoft zero day attack more widespread than thought, with no Patch Tuesday fix coming
Well, this isn't good news. A malicious "zero day" attack capable of hijacking your PC via a vulnerability found in Windows, Office, and Lync is being exploited more widely than originally thought, and Microsoft won't have a permanent fix ready in time for next week's Patch Tuesday blitz.The vulnerability uses custom TIFF images to allow the attacker to remotely execute code on your machine, at the same user rights level as the victim. In other words, if your account is infected but isn't an administrator account, the attacker won't get administrator-level access—but if an infected account is an admistrator, the hacker will have the full run of your machine.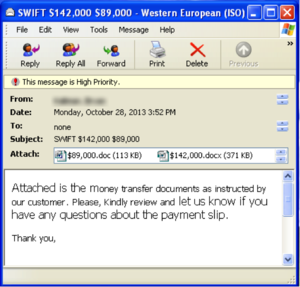 Microsoft originally said it knew of "targeted attacks that attempt to exploit this vulnerability," but new reports by the security researchers at Fire Eye and Symantec claim that malware groups are actively using the TIFF flaw to hack into computers, as first reported by Ars Technica. At least one of those gangs is using the exploit to plant the devastating Citadel banking Trojan on infiltrated PCs, via emails such as the one at right.
The following Microsoft software is vulnerable to the exploit:
All versions of Lync
Windows Vista
Windows Server 2008
Office 2003 and 2007, regardless of operating system
Office 2010, only if installed on Windows XP or Windows Server 2003
Half-full glasses
There are some bright points in this otherwise gloomy report, however.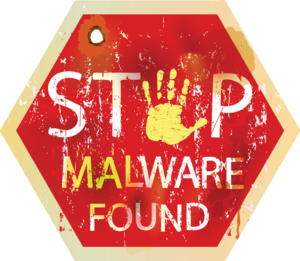 In the same security post where Microsoft announced that a permanent fix will not be ready in time for Patch Tuesday, it also said it's only aware of Office 2007 being actively targeted; the company hasn't seen attacks hitting any of the other potentially vulnerable software. The majority of the exploits detected by Microsoft, Fire Eye, and Symantec have occured in the Middle East and Asia.
Would-be be victims aren't totally helpless as they wait for an official plug to this scary hole. Microsoft has released a temporary Fix It solution that prevents the troublesome TIFF file codec from being exploited. Go run it now if you're at risk. No, seriously: Go run it now.
Once that's done, all that's left to do is wait for Microsoft to release an official patch for the exploit. In the interim, check out PCWorld's guide to protecting your PC against the web's most devious security traps to learn how to best avoid tricky malware honeypots.