FDA Slaps Whole Foods With a Warning Over Its Disgusting Kitchen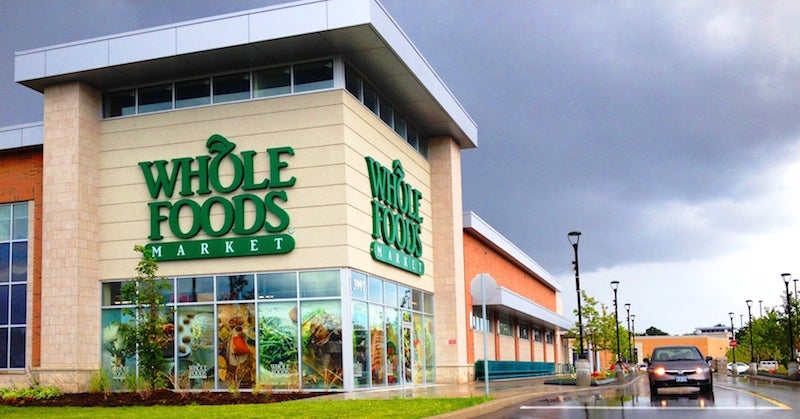 The results of a FDA inspection into a Whole Foods prep kitchen—which mixes up those ready-to-eat meals and snacks perfect for an impulse buy—have been revealed. Prepare to be nauseated.
The agency released a copy of the warning letter it sent to Whole Foods about the sorry state of a prep kitchen that makes the foods served in 74 different Whole Foods locations all along the US Northeast.
The warning letter describes conditions in which condensation from the roof and pipes was dripping directly into food prep areas—often around uncovered foods, including veggie trays, mushroom quesadillas, and some kind of unspecified pesto-pasta mix. Investigators also noted a number of problems with the kitchen set-up and equipment. Most alarmingly, some kitchen equipment tested positive for non-pathogenic forms of Listeria—and that meant that conditions were also ripe for the formation of the Listeria associated with food poisoning.
The FDA says they first contacted the grocery retailer with a written list of concerns in February. Whole Foods responded at the time, but this week's warning letter from the FDA complains that the company's response didn't include specifics about fixes for the problems:
FDA has serious concerns that our investigators found your firm operating under these conditions. Further, your response includes retraining of employees as a corrective action for most of the observed violations but you failed to mention adequate supervision over your specialized food processing operations and how retraining will ensure sustained compliance. We do not consider your response acceptable because you failed to provide documentation for our review, which demonstrates that all your noted corrective actions have been effectively implemented.
Whole Foods responded by saying that it was "surprised" to receive the letter and had already taken "thorough and tangible steps" to solve the problems—although it didn't give details on what those steps had been.
The grocer now has 15 business days to provide those details for every problem outlined—along with the documentation to back it up—to the FDA.